Insights
Appstellar Updates
KubeCon + CloudNativeCon 2023 Amsterdam: Highlights and Key Takeaways
The annual KubeCon + CloudNativeCon 2023 conference has come and gone, leaving Amsterdam buzzing with the latest developments in cloud-native technology. From April 18th to April 21st, the city played host to over 10,000 attendees, including developers, operators, business leaders, and our CTO/CEO, Mehmetali Shaqiri, and Lead DevOps Engineer, Fabian Berisha.
As always, KubeCon+ CloudNativeCon offered an array of insightful sessions, thought-provoking keynotes, and great opportunities for networking. Here are just a few of our highlights:
Co-located Events
The event started with its traditional day of colocated events such as CiliumCon, Observability Day, Telco Day, Wasm Day, and our pick ArgoCon.
We, at Appstellar have been using Argo to build and manage continuous delivery workflows on Kubernetes for a while. So, once ArgoCon was announced, we knew we couldn't miss it.

ArgoCon Takes the Stage
Argo, the focus of ArgoCon, is an open-source tool for automating Kubernetes workflows. It has recently graduated from Cloud Native CNCF and gained a significant following in the community alongside Kubernetes, Prometheus, and Envoy.
So, at ArgoCon, attendees had the opportunity to dive deep into the tool's features, hear from users and contributors, and learn about best practices for using Argo in production environments.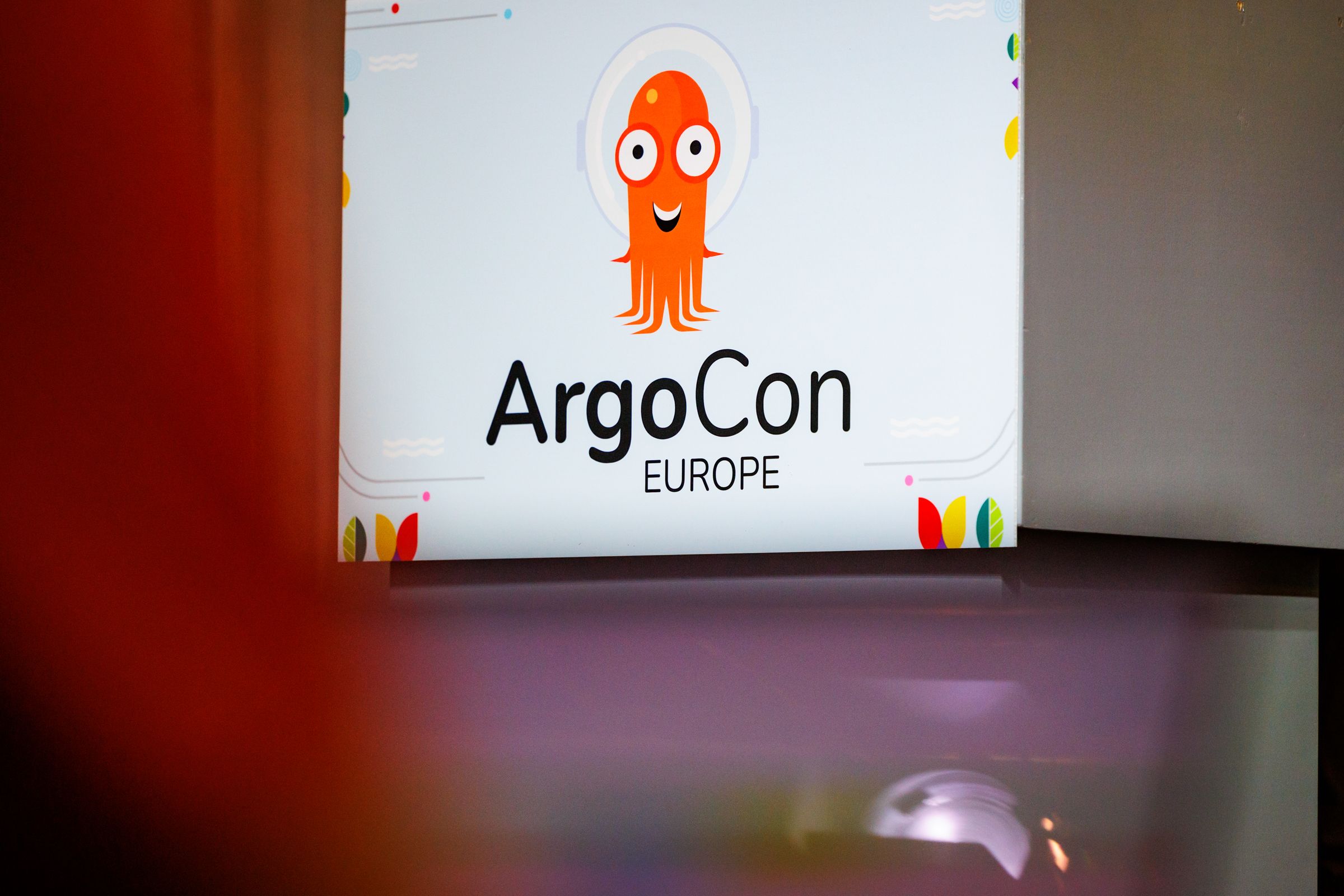 Kubernetes and the Future of Cloud Computing
The conference kicked off with a brief video from Priyanka Sharma and then led by Chris Aniszczyk, who shared interesting metrics about the community and gave attendees a glimpse into the future of cloud computing and the security audits being made open source.
Keynote speakers emphasized that Kubernetes has become the de facto standard for deploying and managing containerized applications and predicted that the platform would continue to evolve to meet the changing needs of the cloud.

Security
As Kubernetes continues to be adopted by big enterprises and governments, security-related topics are becoming increasingly popular in the Cloud Native Computing Foundation (CNCF) ecosystem. This year's KubeCon + CloudNativeCon featured over 40 talks dedicated to security.
These talks covered best practices for securing Kubernetes clusters and applications, threat detection, vulnerability management, access control, compliance, and auditing.
Solutions Showcase
You can consider this part of the event as its "playground," but not only. All kinds of colors were present there, with most of the booths having something interesting for entertaining their visitors after long sessions. Gaming consoles, electric cars showrooms, LEGO, VR gaming, chess, you name it. You could also get free stuff from your favorite organization or project but also ask the experts if you have any questions.
That's a great opportunity for individuals but also companies who want to connect or build new partnerships with the leaders of the CloudNative ecosystem.
Networking Opportunities Abound
Beyond the formal sessions, KubeCon + CloudNativeCon 2023 provided ample opportunities for attendees to connect with one another. From meet-and-greets with industry leaders to impromptu hallway conversations, the conference was a hub of activity and collaboration.
Of course, it wasn't all work and no play at KubeCon+ CloudNativeCon 2023. Attendees were treated to delicious local cuisine, relaxing breakout sessions, and stunning views of Amsterdam's famous canals. And for those looking to blow off some steam after a long day of sessions, there were plenty of parties and social events to attend.
It goes without saying that KubeCon + CloudNativeCon 2023 was an incredible gathering of the Kubernetes community, full of innovation, inspiration, and a healthy dose of fun.
As a Kubernetes Certified Service Provider, Appstellar is always looking for ways to stay up to date with new technologies so that we continue driving real-world impact with our solutions. The knowledge and connections we gained at the KubeCon + CloudNativeCon will be invaluable as we continue to innovate and grow. We look forward to putting to use the new insights we gained and adding even more value to the work we do for our clients. Check out our Kubernetes Enablement page for more info on how we automate the deployment, scaling, and management of containerized applications.