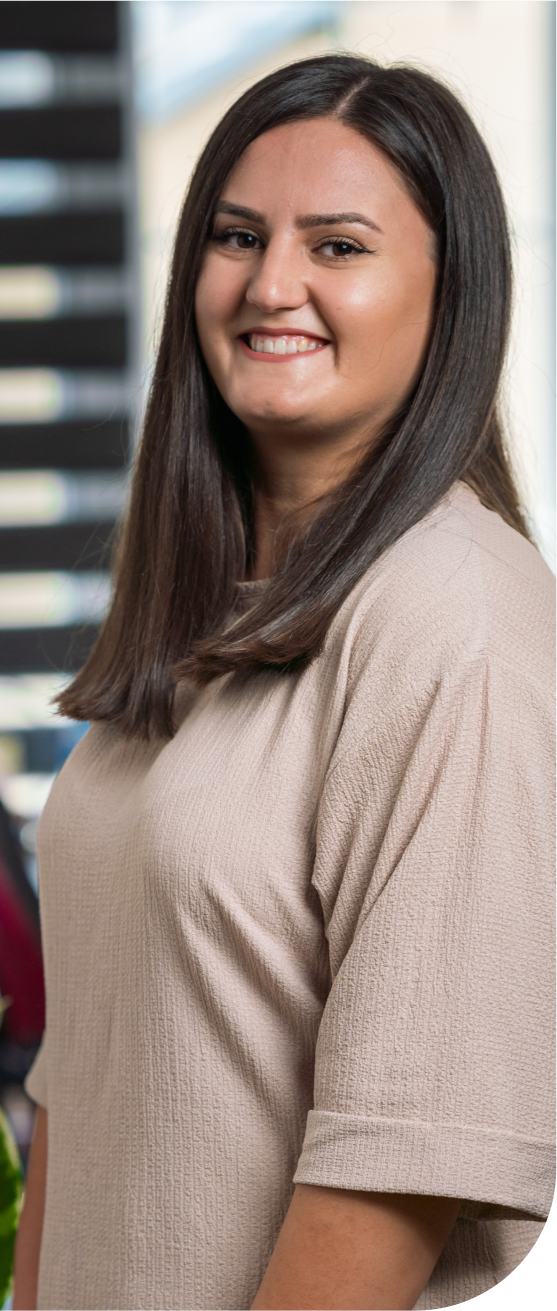 Majlinda Jaha
Full-Stack Developer
Insights
#stellarspeak
Kick-Starting My Development Career at Appstellar
I believe one's first job might be the very most important one. You're excited to start a new chapter in your life; you're filled with passion, ambition, and desire to learn new things. You ask about many things and you observe everything, trying to grasp every little bit of information you can gather.
This experience can either be terrific or terrible; I was lucky enough that it was terrific for me, or shall I say ✨stellar✨.
Right after I finished my studies in Electrical and Computer Engineering, I couldn't wait to finally start applying in real life everything that I had learned from my education. And just like this, my job-hunting journey began.
As I was checking different IT companies in Kosovo, I came across this small (at that time, because now we have grown to ±30 employees) cloud and DevOps company called Appstellar. I don't know why, but I had a great feeling about this one. I knew that I had to send my CV and hoped for an interview invitation email.
3 months passed, and finally, a notification popped up on my phone. My pupils dilated and my heart started racing faster.
I just got an email from them!
I always imagined I would start my career as a Frontend or a Backend Developer, but Appstellar had something else in mind for me. They had an urgent opening for Quality Assurance Engineer, so they asked me if I was interested in being interviewed for a QA internship position.
I just couldn't say 'no' to that, so, I accepted and a few days later got an email with the great news that I got the job!
Being a QA Engineer at Appstellar
The day came. It was October 20th when I started working at Appstellar, a day I will never forget. I was feeling a tad bit nervous, but by the end of the day, that feeling was gone. I was blown away by how professional, friendly, and helpful everyone was.
And just like every other beginning, this one was challenging as well, but I was okay with that because, to me, challenges mean opportunities to learn and grow. I was so motivated by the environment that there were even days that I would work after hours (without being asked to) because I wanted to use all that curiosity as fuel to push me to expand my knowledge.
My managers at Appstellar never put on my plate more than I could handle. They gave me the chance to take my time and get independent at my own pace – and for that, I am forever grateful. Not long after, I was able to perform complicated tasks on my own.
I feel like this job really changed me. It made me detail-oriented and taught me how to think and see things from different perspectives. In a way, it prepared me for the next challenge that Appstellar had in store for me.
My Career Shift to Backend Development
After 5 months of hard work and dedication as a QA Engineer, knowing my wish to shift to development, the management offered me a Backend position. Finally, it happened and I cannot begin to tell you how excited I was to start!
I was surprised to see how much my experience as a QA Engineer would help me on my journey as a Backend Developer, especially for user experience. Now, as I'm coding, I try to think of every detail and put myself in users' shoes, so I can find the best solutions to make things easier for them.
If you get a QA opportunity even though it's not what you initially thought like me, I highly recommend taking it, because, speaking from experience, it really helps you learn coding better, think as a user, and write test cases.
I am happy to look back and see my journey and feel proud of how far I've come. First, I was a QA intern, and now I am the one who's mentoring the new QA intern.
But I don't plan to stop here. My plans for the future are to finish as many trainings as I can and learn about the latest trends and the best solutions. To start this off I plan on finishing the DevOps training mentored by our CTO, Tali, and then getting certified as an AWS Certified Developer.
My goal was to become a Full Stack Developer which I have recently achieved (this is a story for another time) and now I'm focusing on giving back to the company what they have given me.
Majlinda Jaha
Full-Stack Developer
Before shifting to development, Majlinda started at Appstellar as a Quality Assurance Engineer. Her QA experience has enabled Majlinda to have a keen eye for detail which she applies to every project she puts her hands on.